Terbaru website yang saya hosted sendiri kena malware.
Malware yang saya jumpa masih boleh di"bersih"kan tapi kena pastikan backup juga masih ada dalam simpanan sekiranya tak boleh dibaikpulih.
Simptom malware yang saya jumpa adalah dia sentiasa re-direct kita ke URL yang tidak sepatutnya user pergi seperti contoh website gambling, atau sebagainya.
Dalam screenshot dibawah, boleh diperhatikan semua fail mempunyai rekod tahun yang lama seperti 2019, 2020 & 2021. Tarikh fail ini boleh kita bandingkan dengan source fail wordpress sendiri.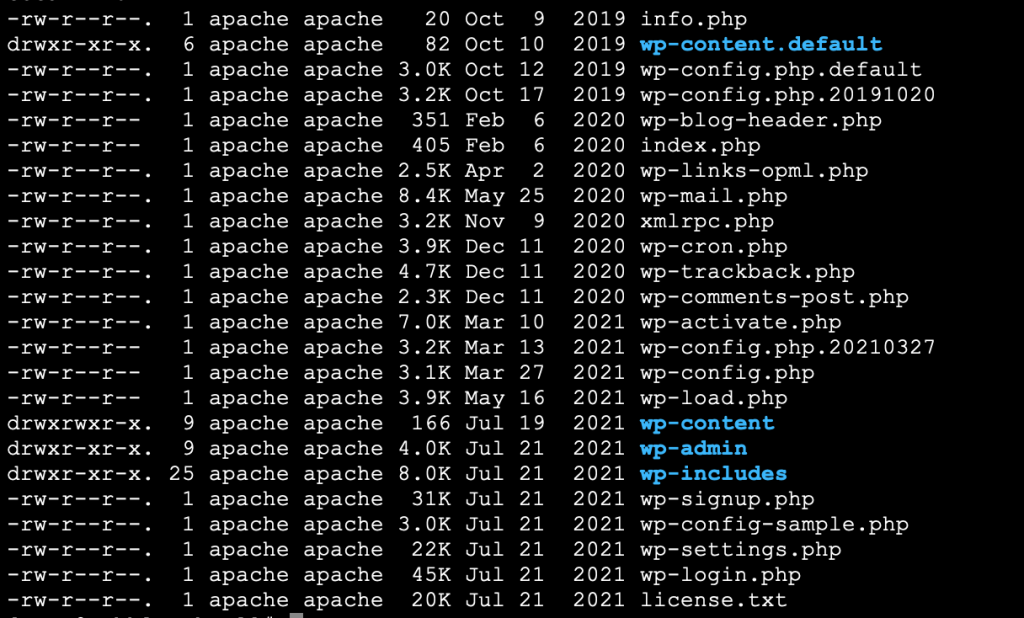 Berbanding dengan screenshot yang ini.
Boleh diperhatikan fail – index.php yang mempunyai rekod tarikh yang agak baru pada 6 May 2022.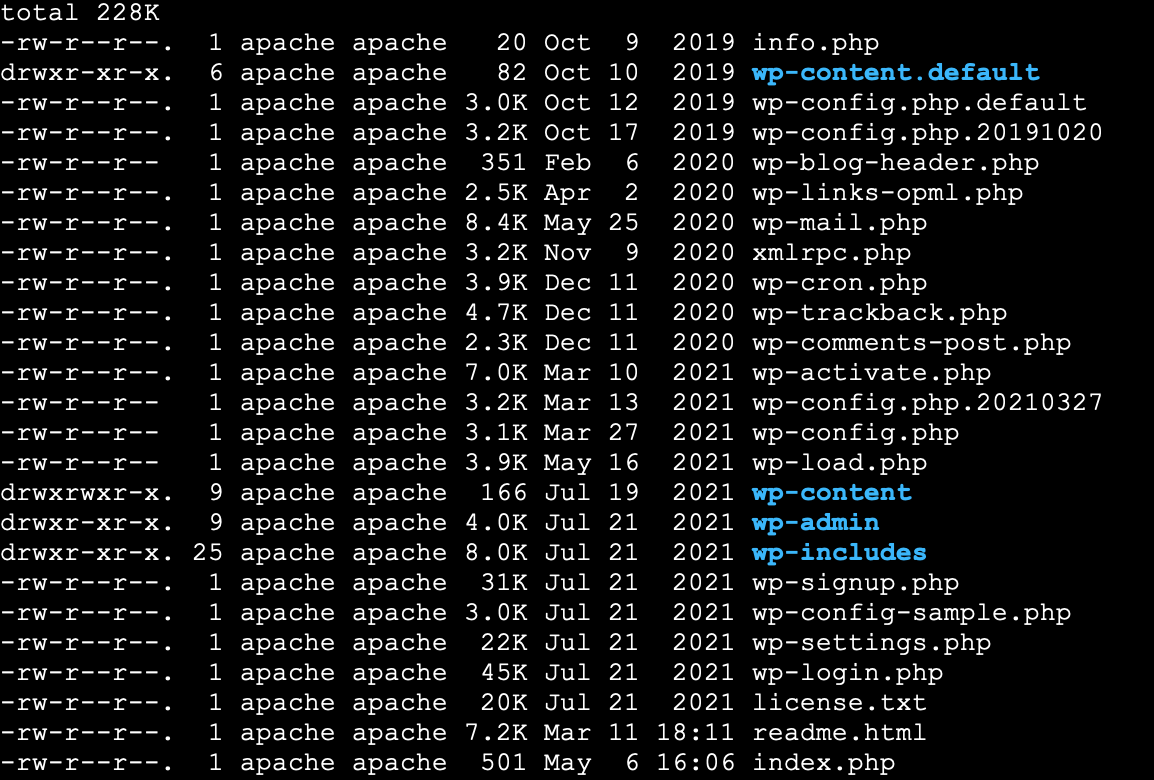 Jadi ini menimbulan suatu yang mencurigakan dan kita boleh lihat content dalam fail tersebut.
Ia mempunyaI content sebegini.
Lihat pada baris pertama yang mana ia merujuk ke Javascript site lain.

Jadi saya baikpulih dengan restore semula fail index.php dari source fail WordPress dan restart process httpd untuk clear cache.
rujukan lain;
The April wave of the ongoing WP infection campaign is using the legendarytable[.com domain. E.g. scripts like print.legendarytable[.com/stable.js
The domain was registered on Mar 26, 2022. Already 300+ found infected sites https://publicwww.com/websites/%22legendarytable.com%22/
Re:

Originally tweeted by Denis (@unmaskparasites) on April 4, 2022.
https://twitter.com/unmaskparasites/status/1511076575537557505?
Selepas beberapa jam aku buat step dekat atas, masalah belum selesai. Sambungan di sini – https://azmi.my/malware-attach-part-2